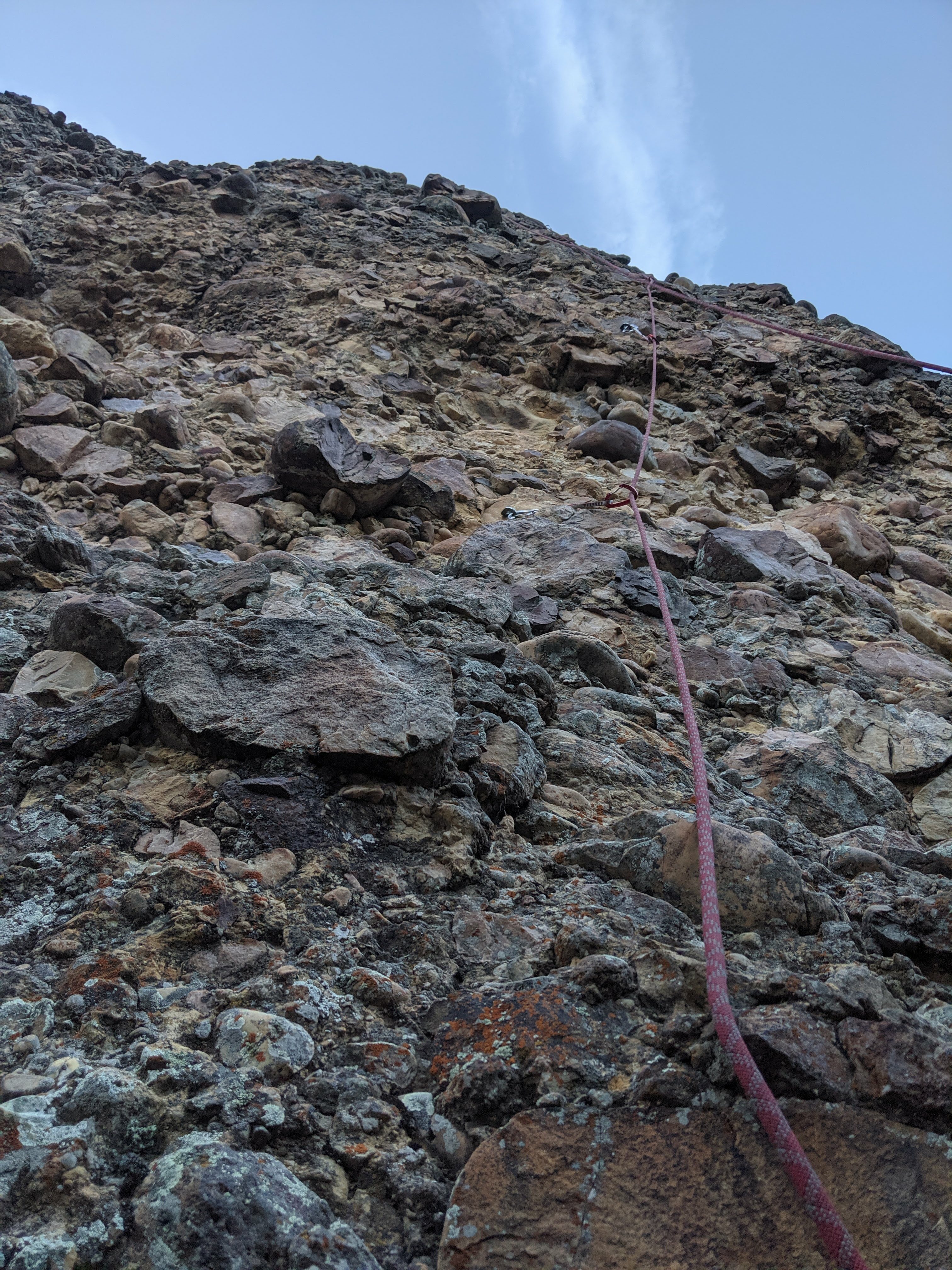 The duty to defend is the duty that an insurance company owes its insureds to hire an attorney and take action to defend the insured when the insured gets sued. It's a bit of complex law that is often at the heart of any bad faith action against an insurance company. Utah typically follows the majority of jurisdictions when it comes to the duty to defend in insurance contracts. Here's what you need to know:
Statutes
If you are new to Utah law, you will want to start your research of the issue at Utah Code Ann. § 31A-21-301, et seq. This chapter provides the statutory construction of various clauses in insurance contracts. You will find no specific clause related to the duty to defend but will find assistance in how an insurance contract might be interpreted.
Utah Case Law
The Four-Corners Rule. As a general rule, an insurer's duty to defend is determined by comparing the language of the insurance policy with the allegations in the complaint. This is the so-called "four-corners" rule. The court does not consider extrinsic evidence, as it is wholly irrelevant to the issue of whether the insurer has a duty to defend its insured. In a coverage action, where the parties make the duty to defend dependent on whether there is actually a "covered claim or suit," extrinsic evidence is, however, ultimately relevant to a determination of whether a duty to defend exists. Fire Ins. Exch. v. Estate of Therkelsen, 2001 UT 48, ¶¶ 23-24, 27 P.3d 555, 561.
Be careful of the "eight-corners" rule which requires the court to consider not just the complaint but any documents attached to it in evaluating a duty to defend. In Utah, "[t]he rules are clear that documents attached to a complaint are incorporated into the pleading for purposes of judicial notice and are fair game for this court to consider in addition to the complaint's averments." Oakwood Village, LLC v. Albertsons, Inc., 104 P.3d 1226, 1231 (Utah 2004).
Finally, "[t]he logic behind the rule [that an insurance company must consider evidence from whatever source when complaint allegations are silent, ambiguous, or wrong] is unassailable. An insurer should not be able to escape its defense obligation by ignoring the true facts and relying on either erroneous allegations in the complaint or the absence of certain material allegations in the complaint." 8 See A. Windt, 1 Insurance Claims and Disputes § 4.3 (5th ed. 1015).
The Duty Arises by Contract. Note that the duty to defend arises solely under contract. Importantly, an insurer contracts to pay the entire cost of defending a claim. Sharon Steel Corp. v. Aetna Cas. & Sur. Co., 931 P.2d 127, 141 (Utah 1997). The insurer often provides a defense under a "reservation of rights" to assert a number of defenses to both coverage and defense. Such defenses are beyond the scope of this limited post and are addressed elsewhere. Some such defenses would include consideration of whether the claim arose during the policy period and whether coverage exists beyond a simple "four-corners" examination.
Duty to Defend Is Broader than the Duty to Indemnify. It is also important to note that an insurer's duty to defend is broader than its duty to indemnify. The duty to defend arises when the allegations in the underlying complaint, if proved, could result in liability under the policy. Sharon Steel Corp. v. Aetna Cas. & Sur. Co., 931 P.2d 127, 133 (Utah 1997). This may be true even if the policy has been cancelled or some other defense to indemnity exists. The best course of conduct for the insurer is to stay the matter asserting liability while it concurrently (and through different attorneys) files a declaratory judgment action to adjudicate the defenses before incurring substantial defense costs that may be avoided.
Defense-Sharing with Co-Insurers. An insurer may recover costs of defense from other co-insurers who were equally obligated to defend yet failed to do so. The co-insurers may contest the reasonableness of the defense fees paid. When apportioning defense costs among insurers in a continuing injury case, the court considers the coverage dates that each insurer was on the risk and the respective policy limits. Sharon Steel Corp., 931 P.2d at 138. The liability of co-insurers to contribute a fair share to the insured's defense costs is not extinguished by entering into a settlement agreement and release with the insured if the co-insurers are on notice that another insurer has been paying significant defense costs. id. at 139.
Separate Coverage Counsel. An insurer providing uninsured motorist coverage who intervenes in an action to determine the liability of an uninsured motorist will likely be required to provide independent legal counsel to its insured or to reimburse its insured for reasonable legal expenses incurred in defending against the insurer's intervention. Chatterton v. Walker, 938 P.2d 255, 262 (Utah 1997). Also, a court may appropriately appoint counsel to represent an absent non-indigent civil defendant where the defendant cannot be found and his insurance company has sought a declaration that his absence relieves the insurer of its duty to defend. Burke v. Lewis, 2005 UT 44, ¶ 24, 122 P.3d 533.
Bad Faith and Good Faith. An insurer who improperly refuses to defend may be bound by the findings and judgment against the insured, except as to matters collateral or immaterial to the essential issues involved in the case. McCarty v. Parks, 564 P.2d 1122, 1123 (Utah 1977). If an insurer has responsibly and in good faith paid the available policy limits, then it may be proper in refusing to defend the insured. The insured must not be prejudiced by the timing of the withdrawal of the defense. Every effort must be made not to prejudice the insured. Simmons v. Farmers Ins. Group, 877 P.2d 1255, 1258-59 (Utah Ct. App. 1994).
Primary and Excess Insurance. Insurers may define the extent to which each insurance is primary and each is excess. Where two policies promise to indemnify the insured against the same loss, the "other insurance" provisions will not reduce the aggregate protection below the lesser of the actual insured loss suffered and the maximum indemnification promised without regard to the "other insurance" provision. Where "other insurance" provisions of policies are inconsistent, the insurers are jointly and severally liable to the insured on any overlapping coverage, regardless of any subsequent settlement among the insurers. Utah Code Ann. § 31A-21-307. A dispute concerning "other insurance" provisions is resolved by regarding each insurer as having the same rights and liabilities as its insureds had and then determining who would bear the loss if no insurance existed. Gulf Ins. Co. v. Horace Mann Ins. Co., 567 P.2d 158, 160 (Utah 1977), superseded by statute as recognized in University of Utah Hosp. v. American Cas. Co. of Reading, 2004 UT App 111, ¶ 14, 90 P.3d 654. However, the owner's coverage is generally primary and the non-owner operator's coverage is generally secondary. Christensen v. Farmers Ins. Exch., 443 P.2d 385, 389 (Utah 1968); Chambers v. Agency Rent-A-Car, 878 P.2d 1164, 1167 (Utah Ct. App. 1994); UCA § 31A-22-309(4).
Policy Interpretation. An insurer may include in the policy any number or kind of exclusions to which the insured agrees and which are not contrary to statute or public policy. Gee v. Utah State Ret. Bd., 842 P.2d 919, 921 (Utah Ct. App. 1992). The insurer must give full and adequate notice of exclusions. Draughon v. CUNA Mut. Ins. Soc'y, 771 P.2d 1105, 1108 (Utah Ct. App. 1989). Limiting or excluding language must be "clear, unambiguous and sufficiently conspicuous in order to give proper notice to insured of the limitations . . ." Simmons v. Farmers Ins. Group, 877 P.2d 1255, 1258 (Utah Ct. App. 1994). Exclusions which violate statute(s) are invalid to the extent of the mandatory statutory minimum. See Nat'l Farmers Union Prop. & Cas. Co. v. Moore, 882 P.2d 1168, 1170 (Utah Ct. App. 1994) (household exclusion enforceable in farm-owner's and homeowner's policies); State Farm Mut. Auto. Ins. Co. v. Mastbaum, 748 P.2d 1042, 1044 (Utah 1987) (holding household exclusion valid as to benefits provided in excess of statutory minimum); Farmers Ins. Exch. v. Call, 712 P.2d 231, 234 (Utah 1985) (holding household exclusion in auto policy invalid under statute and for failure to give full and adequate notice); Allstate Ins. Co. v. U.S. Fid. & Guar. Co., 619 P.2d 329, 333 (Utah 1980) (ruling named driver exclusion valid in relation to coverage exceeding minimum statutory requirements); Youngblood v. Auto-Owners Ins. Co., 2007 UT 28, ¶ 29, 158 P.3d 1088 (enforcing provision excluding coverage to pedestrians when first named insured is not an individual).
The Takeaway
An insurer must tread carefully when denying coverage, especially if the complaint and policy appear to meet the "four-corners" rule that would otherwise trigger the duty to defend. Failure to defend can be a breach of the duty of good faith and fair dealing and be the subject of punitive damages, general damages, attorney fees, emotional distress, and other bad things. Be careful out there.
Call Me. The above discussion probably raises as many questions as it answers. You likely have more questions than this post or the other information on this website can provide. I regularly represent parties– insurers and insureds– in a variety of insurance-related contexts including personal injury, wrongful death, bad faith, business torts, employment disputes, workers' compensation, D&O, and specialty. You cannot make a good decision if you do not get competent advice from a qualified, experienced attorney. You need to protect yourself and your interests. You do this by pursuing what you are entitled to. Call me or contact me directly. Using my many years of experience and backed by a firm of legal specialists in many legal fields, I can help you evaluate your case and help you make smart decisions.
Ken